HPE Education Services für Netzwerk
HPE ändert die Regeln der Vernetzung mit einem Portfolio von standardbasierten Produkten, integrierten Lösungen und Dienstleistungen, die speziell entwickelt wurden, um diese Komplexität zu lösen. Helfen Sie Ihren Netzwerk-Profis eine größere Kontrolle über ihr Netzwerk-Ökosystem und sind sie bereit, um die Rentabilität Ihrer HPE Netzwerk-Investitionen durch Bildung und Ausbildung zu maximieren.
Wählen Sie aus unseren marktführenden HPE Netzwerk-Kursen aus
The job of a network administrator is expanding with the escalating demands of the virtualized, cloud-ready and software defined data center. They are attending to enterprises that are struggling to keep pace with the exponential increase in traffic. Users want access to business applications from their fixed and mobile workstations. They demand constant and immediate connectivity across wired and wireless networks and they want to switch seamlessly from traditional IT to private and public clouds, and back.

Klicken Sie unten auf die Schaltfläche "Plus" , um die einzelnen HPE-Kurse auf der ganzen Welt zu sehen. Wählen Sie den Kurstitel für Details zu den einzelnen Kursen im zugehörigen Kursdatenblatt. Wählen Sie die Schaltfläche "Ansicht", um die geplanten Klassen für jeden Kurs einzusehen, lokale Preise zu sehen und sich anzumelden, wenn Sie interessiert sind.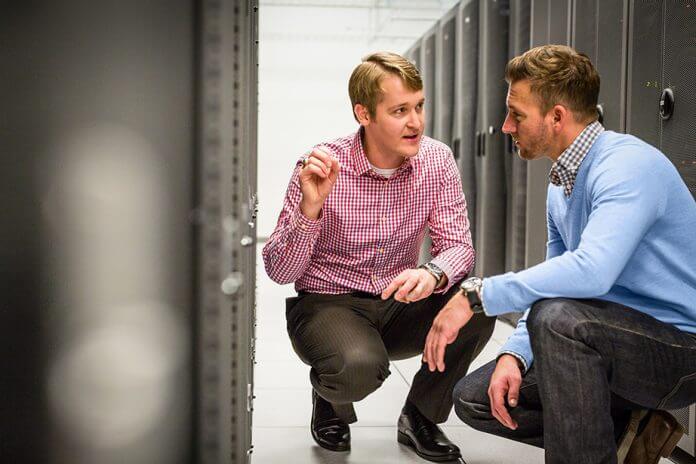 Curriculumpfade für Network
Wählen Sie diese Option, um Ihre Ansicht der Curriculumpfade, die für dieses Portfolio angeboten werden, zu erweitern.
Curriculumpfade zeigen die von unseren HPE-Teams empfohlene Reihenfolge der Kurse.
Kontaktieren Sie uns
Unsere Experten können Ihre Fragen beantworten und Ihnen massgeschneiderte Inhalte vermitteln.
Ressourcen für Networking Education