HPE Education Services for Converged and Composable Infrastructure
HPE Education and Training Services delivers in-depth, hands-on training you need to successfully deploy, configure, and manage HPE ConvergedSystem and Converged Management for the software defined datacenter.
---
COMPRE O TREINAMENTO REMOTO DE HPE ONEVIEW, OBTENHA UM CURSO DE AUTO-ESTUDO GRATUITO
Inscreva-se em nosso curso remoto (VILT) de um dia HPE OneView for ProLiant DL/ML Servers e receba um ano de acesso gratuito ao nosso curso de eLearning recém-lançado, Installing HPE OneView*.
HPE OneView for ProLiant DL/ML Servers (H9TR9S)
Este curso VILT de um dia oferece 12 aulas e 10 exercícios de laboratório que ensinam os alunos a implantar, configurar e usar o OneView with HPE ProLiant ML/DL systems. Os alunos também aprendem como gerenciar componentes de armazenamento, configurar a segurança e realizar a solução de problemas básicos.
Installing HPE OneView (H9TS6AAE)
Este curso de eLearning de quatro horas ensina os alunos a instalar o OneView. O curso inclui exercícios de laboratório práticos e individualizados, uma guia de laboratório descargável, além de verificações de aprendizagem após cada módulo.
---
Select from our Market-Leading Converged and Composable Infrastructure Course Offerings
Take advantage of our training benefits to manage technical change, easily manage training schedules, access top-notch instructors from around the world and learn from the best in class with comprehensive student materials.

Select the "plus" buttons below, to view individual HPE courses. Select the course title to read the details of each course. Click "View" for list of scheduled classes for each course, local pricing, and to register. Use "Open All" and "Close All" to control your view of all courses on the page.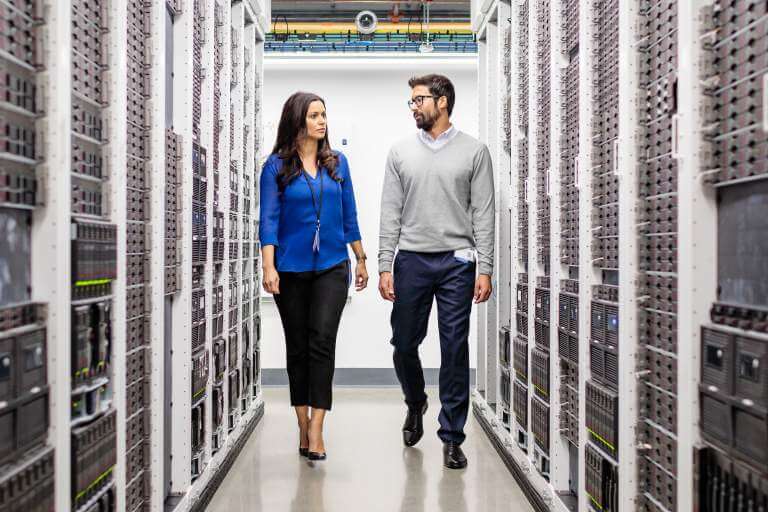 Learning Paths for Converged and Composable Infrastructure
Select to expand your view of the learning paths which are offered for this portfolio. Learning paths show the sequence of courses which are recommended by our HPE teams, along with your potential skill development outcomes.
Contact Us
Our experts can answer your questions on course schedules and arrange tailored content and delivery.
Resources for Converged and Composable Infrastructure Education
Termos e Condições:
Compre uma vaga para o curso VILT H9TR9S HPE OneView for ProLiant DL / ML e receba um ano de acesso gratuito ao curso de auto-estudo H9TS6AAE Installing HPE OneView, que tem um valor aproximado de US $ 450.
A inscrição deve ser confirmada antes do 31 de maio de 2021. A participação do treinamento VILT deve acontecer antes de 30 de junho de 2021.
Você pode adquirir uma vaga ap curso H9TR9S HPE OneView for ProLiant DL / ML VILT por meio de pedido de compra ou créditos de treinamento HPE.
Após seu registro VILT for processado, você receberá um e-mail com um link com o curso de auto-estudo gratuito.
Esta promoção está disponível para clientes de todo o mundo que possam participar de treinamentos virtuais. Não pode ser combinada com outras ofertas. Os termos e condições da HPE e outras restrições podem ser aplicáveis. A HPE reserva-se o direito de alterar ou cancelar esta promoção a qualquer momento.