HPE Education Services for Converged and Composable Infrastructure
HPE Education and Training Services delivers in-depth, hands-on training you need to successfully deploy, configure, and manage HPE ConvergedSystem and Converged Management for the software defined datacenter.
---
BUY HPE ONEVIEW VILT TRAINING, GET A FREE ELEARNING COURSE
Register for our one-day, virtual instructor-led training (VILT) class HPE OneView for ProLiant DL/ML Servers and receive one year of free access to our newly launched eLearning course, Installing HPE OneView*.
HPE OneView for ProLiant DL/ML Servers (H9TR9S)
This one-day VILT course provides 12 lessons and 10 lab exercises that teach students how to deploy, configure, and use OneView with HPE ProLiant ML/DL systems. Students also learn how to manage storage components, configure security, and perform basic troubleshooting.
Installing HPE OneView (H9TS6AAE)
This four-hour eLearning course teaches students how to install OneView. The course includes self-paced, hands-on lab exercises, a downloadable Lab Guide, and a downloadable Environment Guide, plus learning checks after each module.
---
Select from our Market-Leading Converged and Composable Infrastructure Course Offerings
Take advantage of our training benefits to manage technical change, easily manage training schedules, access top-notch instructors from around the world and learn from the best in class with comprehensive student materials.

Select the "plus" buttons below, to view individual HPE courses. Select the course title to read the details of each course. Click "View" for list of scheduled classes for each course, local pricing, and to register. Use "Open All" and "Close All" to control your view of all courses on the page.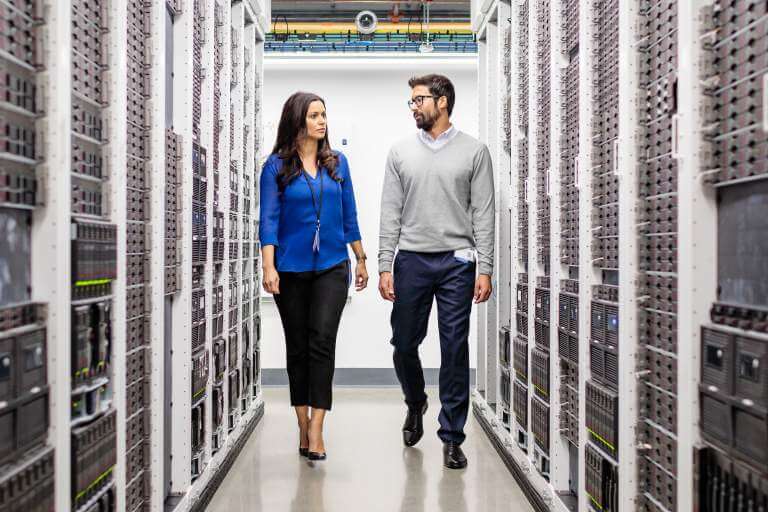 Learning Paths for Converged and Composable Infrastructure
Select to expand your view of the learning paths which are offered for this portfolio. Learning paths show the sequence of courses which are recommended by our HPE teams, along with your potential skill development outcomes.
Kontakt
Unsere Experten helfen Ihnen bei allen Fragen rund um Ihren Trainingsbedarf.
Resources for Converged and Composable Infrastructure Education
Terms & Conditions:
Purchase a seat for the VILT course H9TR9S HPE OneView for ProLiant DL/ML and receive one year's free access to the newly launched eLearning class H9TS6AAE Installing HPE OneView, an approximately US $450 (or equivalent) value.
Registration must be confirmed by April 30, 2021. Attendance in the VILT training must be completed before May 31, 2021.
You can purchase a seat in H9TR9S HPE OneView for ProLiant DL/ML VILT course via purchase order, credit card, HPE Training Credits, or check.
After your VILT registration has been successfully processed, you will receive an email with a link to the free eLearning class.
This promotion is available for customers globally who can attend virtual training. May not be combined with other offers. HPE Terms and Conditions and other restrictions may apply. HPE reserves the right to change or cancel this promotion at any time.