Услуги HPE Education для операционных систем Linux
Linux has emerged as an operating environment of choice with its flexibility, stability, and high reliability. The success of such a pervasive environment can be fully tapped only with the right technical expertise. HPE Education Services offers you a range of global training courses designed to equip you with the knowledge to configure, manage, and troubleshoot your Linux environment better. 
Выберите интересующий Вас курс по операционной системе Linux от лидера в области образования и обучения ИТ-персонала
Our courses cover multiple Linux distributions such as Red Hat Enterprise Linux, SUSE Linux Enterprise Server and Ubuntu Server. Alternatively, you may choose to buy Red Hat classes from HPE. Please check your local country listings for availability.

Чтобы выбрать курс, ознакомиться с его описанием и продолжительностью, нажмите "плюс" в название интересующего продукта. Чтобы зарегистрироваться на курс, узнать даты его проведения и стоимость, нажмите "Посмотреть".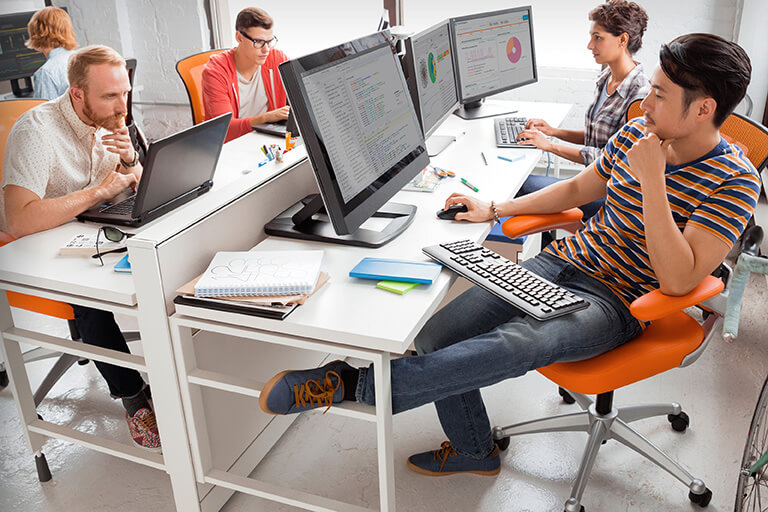 Порядок прохождения курсов
Выберите интересующий Вас продукт и посмотрите рекомендованый специалистами НРЕ порядок прохождения курсов.
Certification Opportunities for Linux
IT professionals interested in furthering their credentials, can attend HPE courses to prepare for LPI Certification exams. LPI is the Linux Professional Institute, offering vendor-neutral exams and credentialing for Linux essentials, and levels 1, 2 and 3 more advanced topics.
Контакты
Если у Вас есть вопросы по расписанию или содержанию курсов, пожалуйста, свяжитесь с нами.
Контактные телефоны
+7 (499) 403-44-79
+7 (499) 403-46-77
Образовательные услуги НРЕ в других странах