HPE Technology (Category 1 Content Packs - 300+ hours)
All subscription services include all Category 1 content packs below.
Content packs organize a collection of elearning content and are updated regularly to keep your skills development current on the latest tools, technologies, and process methods. Many content packs are offered with simulated or virtual hands-on labs, which are integrated for an effective engaged learning experience. Category 1 content packs focus on HPE core technologies.
Content Pack title
Technology Area
IT Industry (Category 2 content)
The HPE Digital Learner Silver Subscription service includes all Category 2 content.
To complement training on HPE technologies, the HPE Digital Learner Silver subscription service includes a wide variety of elearning training across industry technologies. The information below shows the major solution and curriculum areas included with this content.
Expand library and mouse over sample curricula* title for major topics
The Technical and Development training library delivers breadth and depth across critical technology solution areas, enabling IT professionals to rapidly develop skills across a wide range of technology subjects as well as prepare for related professional certifications. The library covers five Technology and Development solution areas; Enterprise database systems, Enterprise Planning Resource Systems, Internet and Network Technologies, Operating Systems and Server Technologies, Software development, and Web Design.
Estimated Duration (hours)
Big Data
Fundamentals, Hadoop, Apache, Analytics
Cloud Computing
Fundamentals, AWS, CompTIA, Google, CCSP
Cloud Computing - Microsoft Azure
CompTIA
A+, Linux+, Network+, Server+
DevOps
Fundamentals, Docker, Chef, Puppet, Jenkins, Python, Splunk, Kubernetes, Ansible and SaltStack
Internet and Network Technologies
Fundamentals, Protocols, Wireless, Network Mgt, Cisco
Microsoft Server
Exchange, Lync, SharePoint, SQL, Windows
Operating Systems
Windows, Linux, Ubuntu, Unix
Security
Awareness, Cryptography, Cloud Fundamentals, Mobile Device Security, CEH, CASP+, PenTest+, SSCP, CISSP, CCSP,CSSLP, ISACA: CISM, CISA
Software Development
Principles, Design, Algorithms, Testing, Best Practices
Software Development Languages and tools
Apache, Generic Languages, Java 1, Java EE, C#, Microsoft Net, Vue.js
SQL
My, Postgre, Teradata
Web Design - Scripting and Web Languages
Web Design Solutions
Adobe, Frameworks, Development, Content Mgt, Services
The Productivity and Collaboration Tools training library help organizations to enable higher performance across the workforce by users learning how to get the most from applications and tools used in their daily work life.
Estimated Duration (hours)
Adobe
Pro, Captivate, Dreamweaver, Edge Animate, Illustrator, InDesign, Photoshop
Best Practices for Desktop Users
Collaboration Tools
Basecamp, Jabber, WebEx, Join.me, LogMeIn, Gmail Web
Google
Gmail, AdWords, Analytics, Drive, Hangouts, Photos, Sheets, Team Drives
Mac OS Sierra Productivity Tools
Microsoft Internet Explorer 11
Microsoft Office
2010, 2013, 2016, 2019, 365, Sway, Mac 2016, Excel, Outlook, PowerPoint, Word, Excel, Project, Visio
Mobile Devices
Android for End Users, iOS for End Users, Win 10 Mobile for End Users
Productivity Tools
Box, Dropbox, Jive-n Cloud 2018, MindManager 2016, Salesforce, Slack 2016, Smartsheet, Tableau Data Visualization and Analytics
Social Networking
Social Networking
Social Networking Tools
Instagram, LinkedIn, Pinterest, Tumblr, Twitter, YouTube
The Business Skills library covers formal and informal learning needs of an organization. It includes six business skills solution areas; Business Strategy and Operations, Finance, HR and Administration, Management and Leadership, Professional effectiveness, and Sales and Customer facing skills.
Estimated Duration (hours)
Business Analysis
BABOK®v3
Communication
Writing, Listening, Negotiation
Customer Service
Essentials, Skills
Operations
Six Sigma, Lean Production
Project Management
PMBOK®, CompTIA Project
Service Management
ITIL® 4, ITIL® 2011, PRINCE2®

* Not all sample curriculum titles have additional roll over text
Digital Learner Content Packs for HPE OEM Partners
HPE OEM Partner Content Packs contain curated HPE Service and Support training on controlled HPE Intellectual Property. Each Content Pack typically contains a minimum of 24 hours of technical training. This training content is available to HPE's authorized support partners to foster enablement of their workforce to properly install, support and maintain products and technologies of HPE. To view available OEM Partner Content Packs see the Partner Ready portal.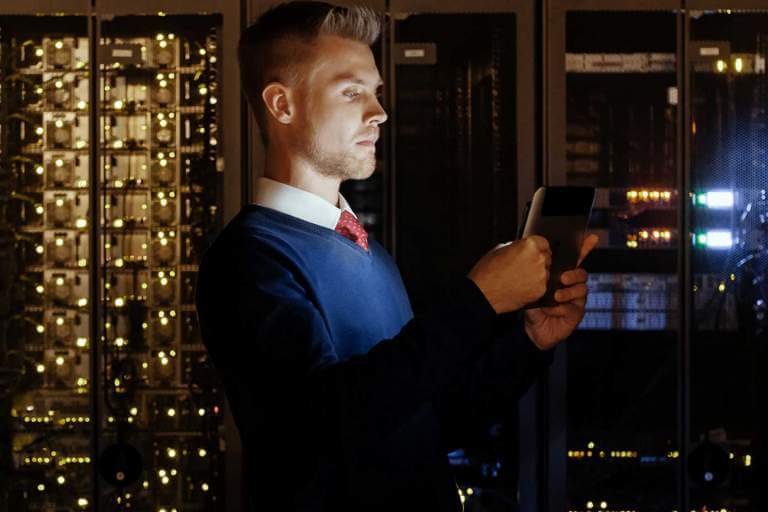 HPE Digital Learner Packages
Bronze
Silver
All HPE technology elearning (Category 1 Content Packs)
The Category 1 content pack library includes 300+ hrs of elearning. A single content pack is a collection of elearning focused on an HPE core technology and typically includes a minimum of 24 hours of learning. Many of the courses include simulated or virtual hands-on labs for reinforced learning.


Virtual Lab (vLabs)
Many HPE technology content packs include hands-on labs for reinforced learning. HPE vLabs provides secure access to remote and onsite hands-on preconfigured and dynamic training solutions. HPE customers and partners learn with vLabs how to gain the most out of their technology investments in a safe and user-centric environment.


Learning Paths
Learning Paths within the Digital Learner portal organize courses and create prerequisites for learners.


Post training learning checks (Learner Boosts)
Questions that are presented to learners at specified intervals outside of the course once the course has been completed. These questions are designed to reinforce lessons learned within the course to heighten memory retention of learning over time.


Ask an Instructor
During the subscription term, learners may submit questions to an HPE subject matter expert while completing HPE technologies elearning training.


Social Learning (Peer-to-community, User Achievements) HPE Digital Learner is a gateway to the HPE digital community which provides online access to expert technologists available for Q&A and peer mentoring opportunities for a peer-to-community experience.

Learners can earn points and user achievements as they progress through their learning. Also, where Digital Learner teams exist, learners may view their standing from the Leaderboard.


Verifiable Digital Badges
The HPE Peak Performance program recognizes IT professionals for their talents, skills and training achievements through verifiable, resume worthy digital credentials. Using HPE's Verified Badging program, credential earners can track training achievements, show status within a community, progress your training journey to gain greater expertise, and share earned HPE credentials with the world. For HPE Digital Badges, visit www.hpe.com/ww/learnbadging.


All select IT industry elearning (Category 2 Content)
To complement training on HPE technologies, the subscription service offers a wide variety of elearning training across industry technologies. For a list of solutions and curriculums included, visit http://www.hpe.com/ww/digitallearn-contentpack.

Expert Series Recorded Webinars
As part of select subscription services, learners have on-going access to HPE Expert Series recorded webinars for playback within the Digital Learner portal.

Recorded Virtual Instructor-led Training (vILT) - coming
Select subscriptions provide learners a glimpse into the virtual classroom through playback of instructor lectures from virtual instructor-led classes covering HPE technology.

Contact Us
Our experts can answer your questions on course schedules and arrange tailored content and delivery.