Cloud and DevOps
Adopting Cloud and DevOps? We need to talk about… your people!
Cloud and DevOps adoption
On your journey into Cloud and DevOps, the technology you select is just the start. You need to prepare and support your people throughout technology change, to ensure adoption of new tools, methods, and roles with less disruption and risk.

That's where we can help.
Did you know?
Read this IDC blog to get advice on how to prepare your team.

To prepare and support your team on the journey into Cloud and DevOps, HPE Education Services offers a full range of services that you need to be successful.
Management of Change Service
Critical to ensuring meaningful adoption, this service provides:
Change impact analysis
Planned and tailored communications
Upskilling through tailored training
For more information on Management of Change services please look at our MoC page.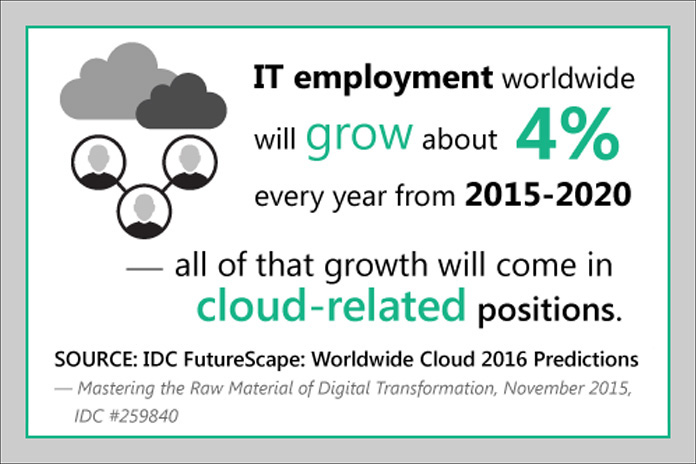 Resources for Your Adoption Journey into Cloud and DevOps
HPE Education Services offers a combination of mentoring, training, active support and experience for better learning outcomes. Select from these service offerings: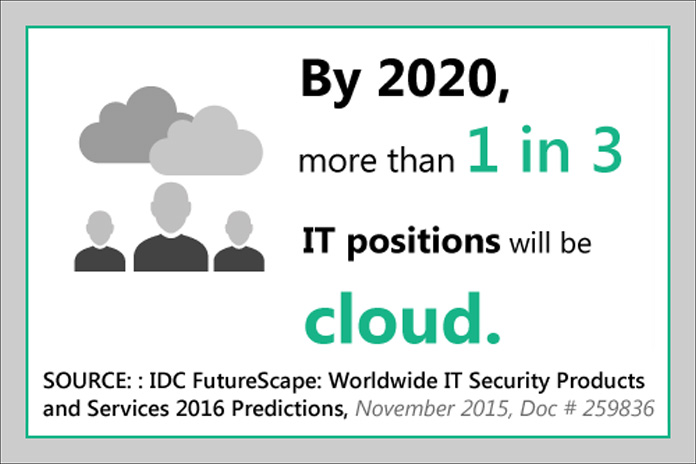 Certification Matters and We've Made it Easier
HPE Education Services is recognized by IDC as a leader in technology training for 4 years running, and is a leader in Cloud technology training along with other key technologies.

Source: IDC, 2016 Infographic 2036
Cloud and DevOps Adoption
HPE offers vendor-neutral preparation for cloud certification exams offered by our partners EXIN and OpenStack.

Our certification partner, EXIN, offers HPE discount vouchers applicable to your next Cloud Foundation and OpenStack Technology Neutron exam. Find your voucher code along with EXIN resources, at:
EXIN OpenStack certification benefits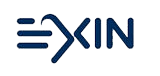 Our certification partner, OpenStack, provides HPE with exam vouchers available to our students. Ask about this in your next HOS class
Contact Us
Our experts can answer your questions on course schedules and arrange tailored content and delivery.
Resources for Education Services