SANS SECURITY AWARENESS TRAINING
Strengthen your organization's cybersecurity with a comprehensive mix of end user training that targets relevant threats, teaches key security concepts, and fits your corporate culture.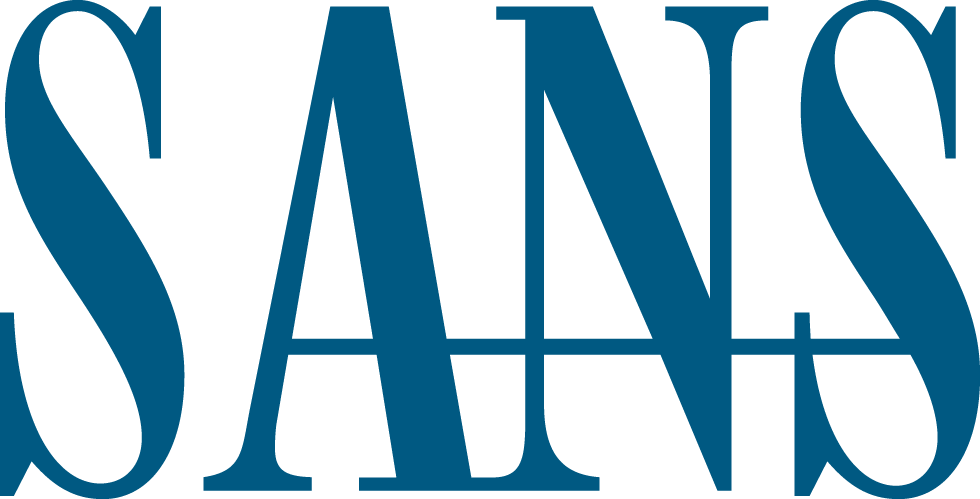 7-DAY FREE TRIAL
Watch up to five cybersecurity training videos in the language of your choice for free for seven days.
Sign up
---
EXPERTS IN CYBERSECURITY TRAINING
SANS Security Awareness is the largest source for information security training in the world. Their team of experts offers comprehensive, customized training designed to help employees of any level defend networks against cyber-threats.
---
CHOOSE YOUR TRAINING CONTENT
SANS brings you five different cybersecurity course packs to fit the needs of your organization:
*includes a one-day Management of Change (MoC) Communications Planning course with the installation service
All content has been crafted by leading cybersecurity experts and developed by learning experience designers. Users can choose from up to seven learning styles and a variety of learning levels. Find more information about the learning styles here.
SANS Security Awareness Training
Watch a three-minute video introducing SANS Security Awareness Training
Video
CYBERSECURITY – CREATING HUMAN FIREWALLS
Want more information on how SANS Security Awareness training can help protect your company from cyber-threats?
Watch education and cybersecurity experts from SANS and HPE discuss cybersecurity protection for your company.
"We chose to partner with SANS Security Awareness after seeing the quality training materials that they had available for us to use in the program. The games, spot videos and course materials are what we need to take our security awareness program to the next level."

Patrick Sharp, TransCanada
Cybersecurity End User Awareness Training
Protect your company with a comprehensive review of critical security concepts that identifies and addresses relevant threats to your organization. This training can be hosted on nearly any platform and adapted to your organization's corporate culture.
The complete library of expert-driven security awareness training has been translated into over 33 languages and is delivered in video, voiceover, transcript, and subtitle formats. The content of the training is culturally sensitive, and you can choose the style, tone, and language of training that is right for your workplace.
Cybersecurity Training Highlights
Compliance courses
How to spot cyber-threats
One-Day Communications Planning Course – provides an overview to support your Security Awareness and behavioral change program
Healthcare Focus
Ensure that the people in your healthcare organization know how to properly protect customers' personal information (both online and printed). The SANS healthcare training covers protection of sensitive customer data via email, social media, and corporate devices, and it gives overviews of various Privacy and Security Acts, PHI, HIPAA, and HITECH.
Courses are designed to optimize participation and engagement. Short training sessions are offered in a variety of formats; for example, activities and scenarios demonstrate how to react in a variety of situations.
ICS Awareness
ICS awareness training is designed for people who support, interact with, or operate within Industrial Control System environments. The program was developed by a world-renowned team of ICS cybersecurity experts who actively work in the industry to ensure that the content is fresh and relevant.
ICS training highlights:
Understand top ICS attack patterns
Learn critical security awareness strategies
Perform beyond compliance
Change behavior for improved security
App Development
Teach the whole team (developers, architects, managers, testers, and security) how to create and build their web applications in a secure environment.
App Development training highlights:
Learn security-focused coding techniques
Find out what to watch out for in every stage of an agile development
Recognize current threat vectors in web applications
Building apps that prevent and protect against data breaches
This training also helps your organization satisfy Section 6.5 of the Payment Card Industry (PCI) Data Security Standard (DSS) compliance, which asks auditors to verify that training in secure coding techniques for developers exists.
NERC-CIP ICS Awareness
Designed by electricity industry practitioners and cognitive experts, this training uses real-world working scenarios to showcase why compliance is essential.
NERC-CIP ICS training highlights:
The role of FERC, NERC, Regional Entities
The development of CIP Reliability Standards
Relevant key terms, definitions, and policies
Training Styles
When it comes to learning, one size does not fit all – people react and respond to different learning methods. Therefore, we offer seven training styles to ensure that each student can find a method to optimize his/her learning. In addition, the variety provided keeps the training fresh and interesting.