HPE CYBERSECURITY AWARENESS, CERTIFICATION, AND TRAINING
A world-class curriculum that teaches you how to protect your data, assess risks, and identify threats.
Learn more about the pillars of our cybersecurity training:
---
Protect your company with HPE's cybersecurity training courses
With ever-evolving cyber threats looming, strong cybersecurity is a crucial element for any successful business. Reduce the risk to your bottom line with HPE's innovative cybersecurity training. No matter the size of the business, safeguarding your network and protecting your data is a smart investment.
Focused Cybersecurity certifications based on the NIST-CSF and Cloud Security
Our cybersecurity curriculum provides certification and training courses for all learning levels. The courses cover all the key cybersecurity concepts, including risk assessment and management, threat identification, compliance, governance, and managing your information assets. To view our curriculum, please click the course schedule below.
Why HPE cybersecurity training and certification?
HPE's cybersecurity operation protects a $35 billion business with over 64,000 employees. Our training teaches you essential cybersecurity principles, from foundational concepts to cloud security, and includes a mix of innovative technology, assessments, and hands-on virtual lab training.
Join leading organizations who trust HPE to educate their teams on cybersecurity best practices by enrolling in a training or certification course below.
To view the full course listing, click "+ Open All" or click on a course topic below.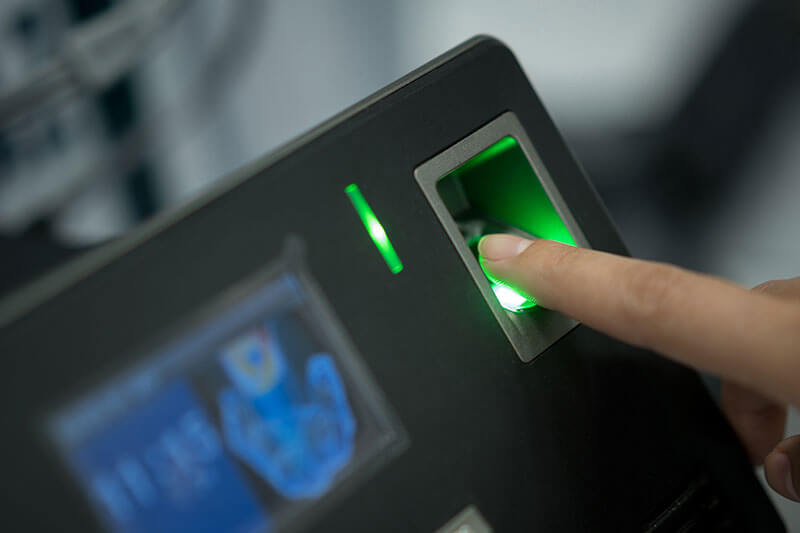 HPE Digital Learner Subscription Service
HPE Digital Learner Subscription Service
HPE Digital Learner offers year-long access to training for several cybersecurity certifications, including CASP+, CCSP, CISA, CISM, and more.
Cloud Computing Security Knowledge (CCSK)
Cloud Computing Security Knowledge (CCSK)
Earn a certificate of Cloud Computing Security Knowledge (CCSK) backed by the Cloud Security Alliance (CSA). HPE is the master training partner for CSA.
RESILIA™ (Cybersecurity Framework)
RESILIA™ (Cybersecurity Framework)
RESILIA is a methodology for turning cybersecurity into effective cyber resilience from AXELOS, the authors of ITIL. It offers a practical approach, reflecting the need to prevent, detect, and respond appropriately to cyberattacks.
Cybersecurity Fundamentals
Cybersecurity Fundamentals
Introductions to cybersecurity risk, continuity, governance, and policies, and the Certificate in Information Security Management Principles (CISMP), accredited by the Information Systems Examination Board (ISEB) of the British Computer Society (BCS), will prepare you to sit this industry recognized examination.
SANS Security Awareness Training
SANS Security Awareness prepares employees of any level to defend networks against cyber-threats. With five content packs and seven training styles to choose from, you can customize your organization's cybersecurity training experience to best fit your needs.
---
CYBERSECURITY – CREATING HUMAN FIREWALLS
Watch education and cybersecurity experts from SANS and HPE discuss cybersecurity protection for your company.
"Working with HPE, a company who shares a strong commitment to providing leading edge cloud education and solutions, is another step forward in our mission to deliver the best practices for security assurance within cloud computing."

JIM REAVIS
CEO, Cloud Security Alliance (CSA)
Carousel
CYBERSECURITY CERTIFICATION COURSES
HPE offers cybersecurity certification courses from some of the world's most trusted names. These courses provide a comprehensive education on cybersecurity fundamentals and solid foundational training for aspiring cybersecurity professionals.
Our cybersecurity training prepares you for the industry certifications listed here:
Certificate of Cloud Security Knowledge (CCSK)
The Cloud Security Alliance (CSA) is a world-leading organization dedicated to assisting organizations of any size to develop their preferred cloud architecture (public, private, or hybrid) in a secure and appropriate manner. HPE is the master training partner for CSA.
NIST CYBERSECURITY FRAMEWORK (NIST-CSF)
HPE uses the NIST-CSF to protect both our customers and our business. It provides best practice guidance that governments and businesses can adopt to create or support their own governance and compliance policies.
NIST Cybersecurity Professional (NCSP)
The NCSP was created from the NIST cybersecurity framework (NIST-CSF) and NICE cybersecurity workforce framework (NIST-CWF). The Foundation training provides an entry level introduction to the framework. The Practitioner training includes instruction on topics such as:
Implementing a NIST cybersecurity program
Identifying, assessing, and managing cybersecurity risk
Prioritizing activities critical to service delivery
Partners and Recognition
Endorsed by the National Cyber Security Centre (NCSC), the UK authority on cybersecurity
Certification and accreditation provided by APMG International