HPE NETWORKING AND ARUBA TRAINING
Understand, build, and maintain your networks with expertise and proficiency.
LEARN HOW TO RUN YOUR NETWORK EFFECTIVELY
HPE is changing the rules of networking with a portfolio of standards-based products, integrated solutions, and services developed specifically for this ever-evolving field.
Networking classes designed to meet escalating demands
The networking landscape has become increasingly complex. Give your networking professionals the tools they need to gain greater control of their network ecosystem through our expert-led training. It's a sound strategy that will maximize the return on your HPE networking investments.
Get hands-on practice with virtual labs
All of our networking courses feature a mix of lectures and learning activities coupled with hands-on virtual labs. The labs for most classes account for at least 40% or more of the coursework, providing plenty of time to learn by doing.
HPE Networking Workshops offer training customized to meet your business needs
Let us work with you to design a workshop specifically for your network—on your schedule.
NEW COURSE
Configuring Data Center Networks with Aruba OS CX (H9TB0S/0001172987)
With data center networks at a breaking point, Aruba offers a new architectural approach that provides simplified, scalable, and automated connectivity for virtualized compute, storage, and cloud. HPE Education Services is excited to offer a new course that will teach you how to use this innovative technology to your advantage: Configuring Data Center Networks with Aruba OS CX (H9TB0S/0001172987).
Course details
This three-day virtual instructor-led training (VILT) course will provide the skills and knowledge needed to design, implement, and configure complex data center solutions based on Aruba AOS CX switches. The class is approximately 40% lecture and learning activities and 60% lab activities.
Use your Training Credits
You can use either Aruba Training Credits or HPE Education Services Training Credits to purchase this course.
Select from our Market-Leading Networking Course Offerings
The job of a network administrator is expanding with the escalating demands of the virtualized, cloud-ready and software defined data center. They are attending to enterprises that are struggling to keep pace with the exponential increase in traffic. Users want access to business applications from their fixed and mobile workstations. They demand constant and immediate connectivity across wired and wireless networks and they want to switch seamlessly from traditional IT to private and public clouds, and back.

Select the "plus" buttons below, to view individual HPE courses. Select the course title to read the details of each course. Click "View" for list of scheduled classes for each course, local pricing, and to register. Use "Open All" and "Close All" to control your view of all courses on the page.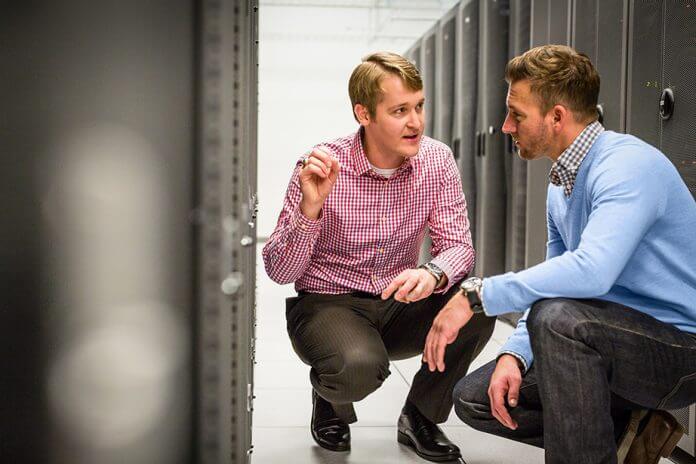 The number of HPE Learning Credits needed to purchase this course varies depending on location; please click "Register" to view amount in your country.
Contact Us
Our experts can answer your questions on course schedules and arrange tailored content and delivery.