HPE 教育訓練中心 – DevOps
開發維運 (DevOps) 是一種強調敏捷、有效率整合開發、交付及維運,建立應用程式執行環境的過程,讓開發、建置、執行以及部署步驟變得更有效率和滿足客戶需求,它的優點快速轉變開發和維運作為一個團隊,專注於提供商業價值及簡化整個 IT 價值鏈。

讓 HPE 教育訓練中心協助您快速有效地擁抱 DevOps,讓 IT 進入更高度自動化的旅程。
Select from our Market-Leading DevOps Course Offerings
DevOps has many benefits including faster and more successful software deployments. HPE Education Services offers training, mentoring and education consulting solutions that equip IT professionals and management with knowledge and skills to optimize your IT environment. Skills that support your development projects working across organizations using DevOps methodology, delivering greater levels of efficiency, quality and business value.

Select the "plus" buttons below, to view individual HPE courses. Select the course title to read the details of each course. Click "View" for list of scheduled classes for each course, local pricing, and to register. Use "Open All" and "Close All" to control your view of all courses on the page.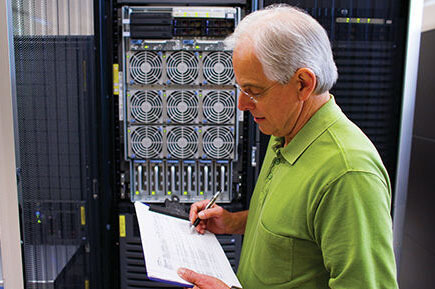 Resources for DevOps Education
ITIL® is a registered trade mark of AXELOS Limited, used under permission of AXELOS Limited. All rights reserved.