SAVE ON ANYTIME, ANYWHERE TRAINING
For a limited time, get 60% off the retail price of a Bronze or Silver HPE Digital Learner subscription with the code learn60.
HPE DIGITAL LEARNER 7-DAY FREE TRIAL
Empower your remote workforce to build skills and get the most out of your technology investments. Our anytime, anywhere eLearning program provides the latest training on HPE technologies, hot industry topics (security, cloud, AI), and more.
HPE Digital Learner provides online learning that fits your schedule
HPE Digital Learner is a subscription-based online learning program that provides 12 months of access to nearly 5,000 courses. The subscription includes access to eLearning courses, videos, testing, reporting, learning paths, digital badges, and more—available anytime, anywhere and at your own pace.
Take advantage of the latest learning on:
HPE technology: servers, cloud, networking, storage, composable infrastructure, and more
The hottest industry trends, including AI, security, blockchain, virtual reality, DevOps, etc.
Personal development such as project management, marketing, finance, and communication
With three levels to choose from, you can select the plan that best suits your needs.
By 2025, 75% of the workforce will be Millennials
Why does this matter? Find the answer in our eBook.
HPE Digital Learner Subscription Plans
Bronze
Silver
Gold
All HPE technology elearning (Category 1 Content Packs)
The Category 1 content pack library includes 300+ hrs of elearning. A single content pack is a collection of elearning focused on an HPE core technology and typically includes a minimum of 24 hours of learning. Many of the courses include simulated or virtual hands-on labs for reinforced learning.



Virtual Lab (vLabs)
Many HPE technology content packs include hands-on labs for reinforced learning. HPE vLabs provides secure access to remote and onsite hands-on preconfigured and dynamic training solutions. HPE customers and partners learn with vLabs how to gain the most out of their technology investments in a safe and user-centric environment.



Learning Paths
Learning Paths within the Digital Learner portal organize courses and create prerequisites for learners.



Post training learning checks (Learner Boosts)
Questions that are presented to learners at specified intervals outside of the course once the course has been completed. These questions are designed to reinforce lessons learned within the course to heighten memory retention of learning over time.



Ask an Instructor
During the subscription term, learners may submit questions to an HPE subject matter expert (via Discussion Forums) while completing HPE branded technologies eLearning training.



Social Learning (Peer-to-community, User Achievements) HPE Digital Learner is a gateway to the HPE digital community which provides online access to expert technologists available for Q&A and peer mentoring opportunities for a peer-to-community experience.

Learners can earn points and user achievements as they progress through their learning. Also, where Digital Learner teams exist, learners may view their standing from the Leaderboard.



Verifiable Digital Badges
The HPE Peak Performance program recognizes IT professionals for their talents, skills and training achievements through verifiable, resume worthy digital credentials. Using HPE's Verified Badging program, credential earners can track training achievements, show status within a community, progress your training journey to gain greater expertise, and share earned HPE credentials with the world. For HPE Digital Badges, visit www.hpe.com/ww/learnbadging.



All select IT industry elearning (Category 2 Content)
To complement training on HPE technologies, the subscription service offers a wide variety of elearning training across industry technologies. For a list of solutions and curriculums included, visit http://www.hpe.com/ww/digitallearn-contentpack.


Expert Series Recorded Webinars
As part of select subscription services, learners have on-going access to HPE Expert Series recorded webinars for playback within the Digital Learner portal.


Recorded Virtual Instructor-led Training (vILT)
Select subscriptions provide learners a glimpse into the virtual classroom through playback of instructor lectures from virtual instructor-led classes covering HPE technology.


Virtual Instructor-led Training (vILT) from broad catalog (includes up to 3 vILT classes)
Attend up to 3 eligible, traditional vILT courses under the subscription service. To see vILT courses eligible with Digital Learner, visit the portfolio pages at www.hpe.com/ww/learn.

Office Hours
Office hours are live online public scheduled sessions with an experienced HPE instructor focusing on HPE technology content pack topics. The trainer serves as a coach to enhance the learning experience while providing a live session in which questions may be asked and answered.


Note: Enterprise options and pricing available for 10+ users, contact us for details
HPE Digital Learner Content Packs and core learning curriculum for digital skills development
Hewlett Packard Enterprise is a market leader in technology training, as recognized by IDC for five years running. Our technical training covers 10 major and 9 minor technology areas, with support from our virtual lab environment to enable hands-on learning through simulations, along with real equipment and software.
Easily add traditional virtual Instructor-led training to your subscription
As a part of the Digital Learner Gold subscription or as an option with an enterprise subscription offer, attend up to 3 live, virtual Instructor-led Training (vILT) courses from our broad catalog of eligible courses. Our virtual classroom is an exceptionally strong experience, with smooth audio, bidirectional screen presentations, and a high level of convenience. Virtual hands-on labs are an essential component to all learning modalities.
To see vILT courses eligible with Digital Learner, visit the portfolio pages at www.hpe.com/ww/learn.
To view the current vILT schedule available with Digital Learner, visit www.hpe.com/ww/digitallearnervilt.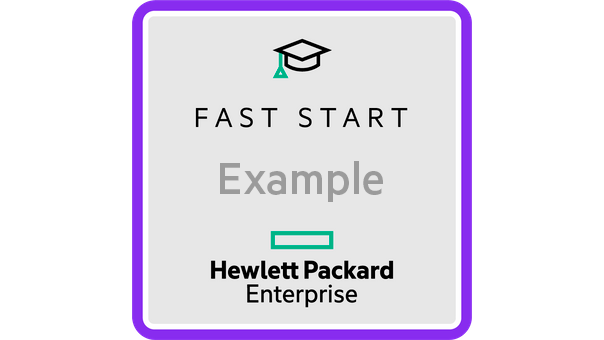 Earn any Fast Start badge with an HPE Digital Learner subscription
You'll have access to all of the required coursework for any Fast Start digital badge with your HPE Digital Learner subscription.
Contact Us
Our experts can answer your questions on course schedules and arrange tailored content and delivery.
Resources for HPE Digital Learner
Conditions and restrictions
To redeem: Click Buy Now, select your plan, then follow the prompts. On the payment screen, enter the code learn60 in the "Discount/promotion code" box and select "Click here to apply the key."
Offer ends 31 July 2020. Discounts may vary when not purchased through HPE. May not be combined with other offers or Training Credits. The promotional code must be applied at time of purchase to receive discount. HPE Terms and Conditions and other restrictions may apply.