ENTRENAMIENTOS EN HPE NETWORKING Y ARUBA
Entender, contruir y mantener redes con experiencia y profesionalismo.
APRENDA CÓMO MANEJAR SU RED DE MANERA EFECTIVA
HPE está cambiando las reglas de las redes con un portafolio de productos basado en estándares, soluciones integradas y servicios desarrollados específicamente para este campo en constante evolución.
Clases de redes diseñadas para satisfacer demandas
The networking landscape has become increasingly complex. Give your networking professionals the tools they need to gain greater control of their network ecosystem through our expert-led training. It's a sound strategy that will maximize the return on your HPE networking investments.
Practique con laboratorios virtuales
Todos nuestros cursos de redes incluyen una mezcla de lecturas y actividades de aprendizaje que van de la mano con la práctica en laboratorios virtuales. Los laboratorios para la mayoría de las clases representan al menos un 40% o más del contenido del curso, proveyendo el tiempo suficiente para aprender prácticando.
HPE Networking Workshops ofrece entrenamientos personalizados con el fin de satisfacer las necesidades de su negocio
Permítanos trabajar de la mano con usted para diseñar un taller diseñado específicamente para su red, basado en su disponibilidad.
NEW COURSE
Configuring Data Center Networks with Aruba OS CX (H9TB0S/01128162)
With data center networks at a breaking point, Aruba offers a new architectural approach that provides simplified, scalable, and automated connectivity for virtualized compute, storage, and cloud. HPE Education Services is excited to offer a new course that will teach you how to use this innovative technology to your advantage: Configuring Data Center Networks with Aruba OS CX (H9TB0S/01128162).
Course details
This three-day virtual instructor-led training (VILT) course will provide the skills and knowledge needed to design, implement, and configure complex data center solutions based on Aruba AOS CX switches. The class is approximately 40% lecture and learning activities and 60% lab activities.
Utilice sus créditos de entrenamiento
Puede usar tanto créditos de entrenamiento de Aruba cómo de HPE Education Services para adquirir este curso.
Select from our Market-Leading Networking Course Offerings
The job of a network administrator is expanding with the escalating demands of the virtualized, cloud-ready and software defined data center. They are attending to enterprises that are struggling to keep pace with the exponential increase in traffic. Users want access to business applications from their fixed and mobile workstations. They demand constant and immediate connectivity across wired and wireless networks and they want to switch seamlessly from traditional IT to private and public clouds, and back.

Haga click en el botón "más" para ver el listado de cursos de HPE. Seleccione el título del curso para ver la hoja descriptiva. Haga click en "Ver Fechas" para consultar las fechas calendarizadas para cada curso, los precios locales y para registrarse si está interesado. Utilice "Desplegar todo" y "Cerrar todo" para controlar la vista de todos los cursos en la página.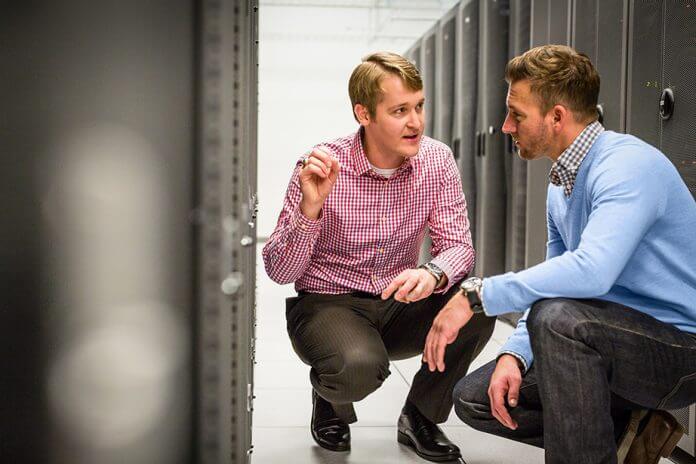 ¿Necesita ayuda?
Nuestros expertos podrán responder a sus preguntas acerca de las fechas disponibles y apoyarle a organizar cursos personalizados.